We are the experts that hundreds of professional athletes have trusted to maximize their health and performance.
Sports performance
programs
All of our athletes, regardless of age, go through the same FSP process.  The first step, the comprehensive assessment, guides our goal setting, programming, and developmental path.
Irrespective of level, every athlete receives a fully customized training experience.  There is no one-size-fits-all approach at FSP.  In addition to the performance enhancement focus, all programs are centered on reducing the threat of injury. View All Programs
GENERAL
programs
We focus on the "personal" in personal fitness training.  With our welcoming intake process, we strive to meet you exactly where you are!   From the moment you walk into FSP, you will be treated as an individual.  We will start you off with an assessment that accounts for your injury history, your exercise history, and assists you with setting appropriate short and long term goals.  Whether you have a background as an athlete or have never stepped foot in a gym, we build you a tailored workout plan and initiate your program incrementally. View All Programs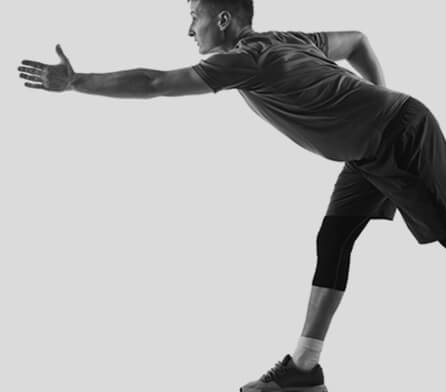 FSP Online
Online training
COMING SOON
BE BETTER. TRAIN BETTER. PLAY FOREVER.
To get started on your quest to perfect your game, get your initial assessment with FSP today.
Don't just take our word for it
I was drafted in 2012 by the New York Yankees organization and thought that coming out of college at Rice University I had my body and workout regimens to a tee. Little did I know everything that I truly was missing. In working with Ben Fairchild and his team I was able to truly unlock my potential both on and off the field. FSP takes a customized approach to their clients that is second to none. A plan was put in place to maximize my potential and truly get the best out of my game. I owe my success and ability to stay healthy to FSP and would challenge anyone to find a better place to train. I'll save you the time….there isn't! FSP is a one-of-a-kind training facility that truly cares about their athletes.
Would highly recommend this training facility! All of the trainers are personable, professional, very knowledgeable in their field and deliver exceptional customer service for their clients. My friend and I train with Jonathan Bravo, and he's awesome! He makes the workouts challenging but still very attainable and helps us reach our goals. I also really like that the gym as a whole has a very personable and welcoming environment!
A year ago I decided to pursue a career in strength and conditioning, but I only wanted to work for a high-end training facility. My cousin was telling me about Fairchild Sports Performance and after checking out the website I knew that's where I wanted to be. A few months later I landed an internship and relocated from California to Houston to work under Ben's guidance. Ben's expertise in this field is second-to-none in regards to his attention to detail and unique approach to injury prevention. One year later, I've learned so much and have been blessed to help maximize the potential of so many great athletes. It's been an honor to work at Fairchild with such a talented staff of coaches.
Fairchild is simply the best gym in town, particularly if you looking for a customized, personalized and highly attentive approach that is effective at maintaining fitness without injury. There is a reason so many professional athletes use this gym, as well as non-athletes like myself. I have been using Fairchild for 7 years, and Ben, Michael, Brandon, Luis and the other trainers are knowledgeable, positive and caring.
Ben and his whole team have done wonders with my two teenage athletes, my wife and myself. Highly recommended for anyone who wants to get stronger, faster and move better! Their focus and experience on keeping athletes healthy is also a huge strength of the team.